Important Update
Albany, Dublin, Hayward, and Pleasanton are changing their default service plans to Renewable 100 in January.
For more

information
RESIDENTIAL PROGRAMS
Heat your water with clean energy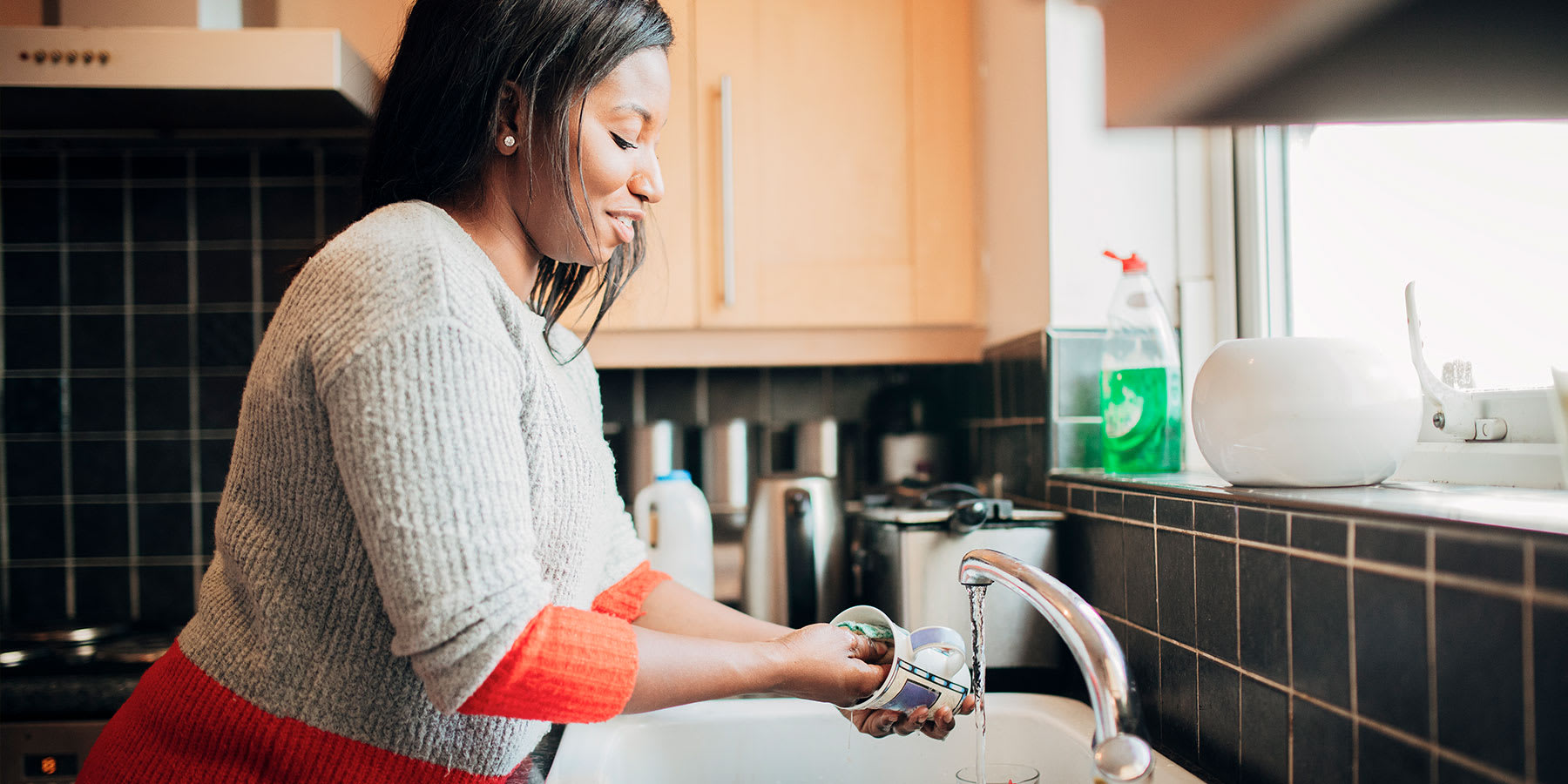 A heat pump water heater is powered by electricity, reducing greenhouse gases and maximizing your energy efficiency. EBCE connects you with programs that help keep costs low and speeds up the time it takes for you to get the benefits of a heat pump water heater.
More energy efficient than natural gas

Reduces carbon emissions

Can be powered with renewable energy
Programs to save you money
For installers
EBCE has partnered with the Bay Area Regional Energy Network (BayREN) and Stopwaste to offer qualified industry professionals funding to reduce the installation costs of high-efficiency heat pump water heaters in our service area. The only thing you, as a customer, need to do is make sure you are working with an installer who has been enrolled in the program.
For consumers
The Bay Area Regional Energy Network (BayREN) also provides a $1,000 incentive through the Home+ Energy Efficiency Program (PDF), which can be combined with the EBCE incentive, for an overall reduction of $2,000 of the installed project cost. Get started with BayREN by contacting a Home Energy Advisor at (866) 878-6008 and let them know EBCE sent you, or click the button below. Click here (PDF) to find a program eligible contractor in Alameda County, or click below to get details about program incentives.
How heat pumps work
Heat pumps use compressors and refrigerants to draw cool or hot out of ambient air. Heat pumps are typically bi-directional, meaning they can be used either to cool or heat a space. Take your refrigerator, for example: a heat pump draws hot air from inside your fridge to outside, which is why many refrigerators feel warm in the space between the wall and the back of the fridge. A heat pump water heater uses this same process in reverse, drawing heat from the surrounding environment to heat your water.
Create maximum energy efficiency
Heat pumps don't rely on burning gas or pushing energy through electric resistance coils. They can use a single unit of energy to heat much more efficiently than their natural gas or electric resistance counterparts. This translates to efficiency levels several hundred times higher than even the most efficient natural gas water heaters.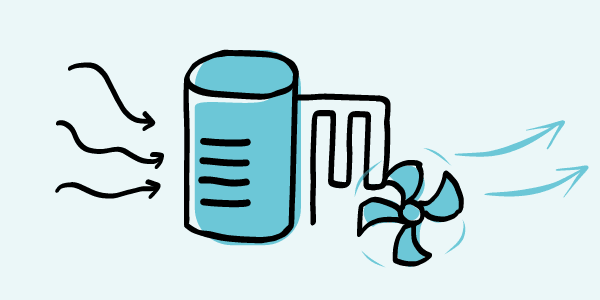 Slow the warming of our climate
Burning natural gas creates carbon emissions, contributing to the global warming crisis. The highly renewable content of EBCE's energy mix means you'll save on average 11 tons of CO2, the same amount of emissions as taking two passenger vehicles off the road for one year. If you have solar panels on your home, you'll save even more greenhouse gas emissions. Read more about how heat pumps can contribute to slowing the warming of our climate.
Things to consider
Most natural gas water heaters only last about 10-12 years. If you know your water heater is close to the end of its life, make the switch before it fails. Here are a few things to keep in mind:
Electric system requirements
Many homes in the Bay Area were designed to operate on natural gas as well as electricity. So as you transition more of your home appliances to electricity, you'll need to make sure that your electric panel has capacity. Many heat pumps require a dedicated 30 amp circuit and a 220/240V breaker, though some 15 amp models are available. Contact an installer now to understand what the next steps might be for your home.
Space requirements
Heat pumps include a compressor within the tank, and need a little more clearance than a natural gas tank unit. Space requirements range from 700 to 900 cubic feet. Also keep in mind that the water heater unit will vent cool air, so it's best located in a non-conditioned space such as a garage. A qualified installer will be able to help you evaluate your options.
Permits
Replacing a water heater requires a permit from your local building department. If you need to upgrade your electric service, get a permit from your building department (or ask your qualified electrician to do that for you) and visit PG&E's customer connections portal to understand the process and requirements on the utility side.
Switch is On
Learn more about heat pump water heaters, including how the technology works, FAQs, and even connect with contractors at the Switch Is On.